By the end of January, Victoria Police left red-faced, forced to withdraw five politically motivated charges against me.
I then announced my intention to sue the Police for the unlawful arrest.
Days later, Victoria Police re-charged me with an additional offence.
Today, my lawyer has advised that Police, once again are forced to withdraw this new trumped-up charge.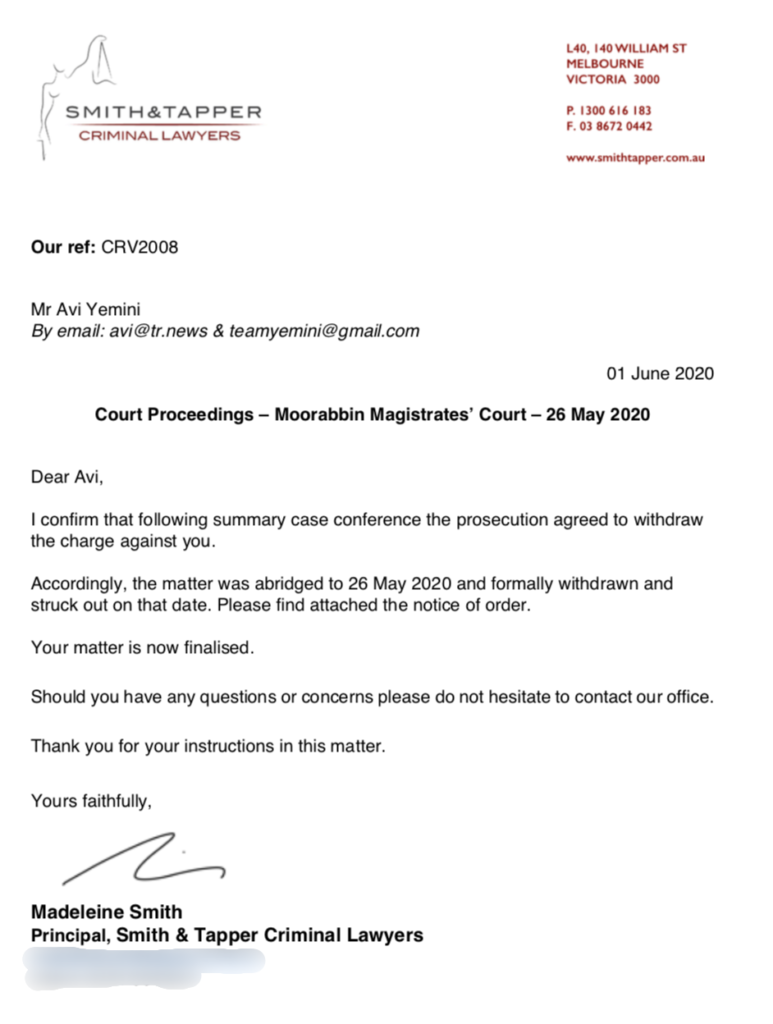 I won't get into any specifics at this stage as not to negatively impact my upcoming case against the state.
I did nothing wrong, and today I have finally been vindicated.
I've learnt from my past never to plead guilty to crimes you haven't committed, no matter what they offer you.
Fighting for my freedom was certainly not free, not even close. I still a huge outstanding bill. So, if you're willing and able to fund our fight, please go to SupportAvi.com.
Thank you all, again, for having my back.